neleti.com
Regular price
Sale price
$42.00 USD
Unit price
per
Sale
Sold out
Get your orders shipped for free when you spend over 120$!
Size Guide
Dog Ears Breed Chart-1
Dog Ears Breed Chart-2
These slides are not your average pair of sandals. They feature custom dog ears on the top, making them a fun and unique addition to your wardrobe.
Benefits: - Comfortable and stylish addition to your summer wardrobe
- Durable construction for long-lasting wear
- Custom design adds a fun and unique touch to your outfit
- Easy to clean and maintain
- Handmade for a personal touch and attention to detail.




How to Order

• use the drop-down menu to select the primary color, size and quantity
• enter in the personalization box:
1. The breed of your dog from breed charts attached.
For example 1:
1. Doberman

Gift Ideas

Looking for the perfect gift for a dog lover in your life? Look no further than these personalized men's slides featuring a cute dog design. Whether you're shopping for a dog mom, dog dad, or just someone who loves their furry friend, these slides make a great gift for any occasion. From birthdays to Christmas to sympathy gifts for those who have lost a beloved pet, these slides are sure to bring a smile to any dog owner's face. So why wait? Order yours today and give the gift of comfort and style to the dog lover in your life!
Features

Features:

- Cushioned faux leather upper strap for comfort

- Lightweight polyurethane (PU) outsole for easy wear

- Contoured, textured footbed for added support

- Stitched around the upper perimeter for extra durability

- Custom dog ears design for a unique touch

- Handmade for a personal touch
Production, Shipping & Returns

• The men's sliders are made on demand after you make your purchase, so please allow up to 2-5 business days to create them.
Shipped from the USA.

•You will receive a tracking number when your order ships.
• delivery in the United States takes from 3-6 business days
• delivery Worldwide takes from 3-6 business days

• Unfortunately, since this is a custom product, we can't offer returns or exchanges unless the item is damaged on arrival
Current Offers

1.Subscribe to our mailing list and receive a coupon for a 15% discount

2. On the left part of the screen you have neleti.com Rewards sign in to join the program.

3. As well check out our Brand Ambasador Program
View full details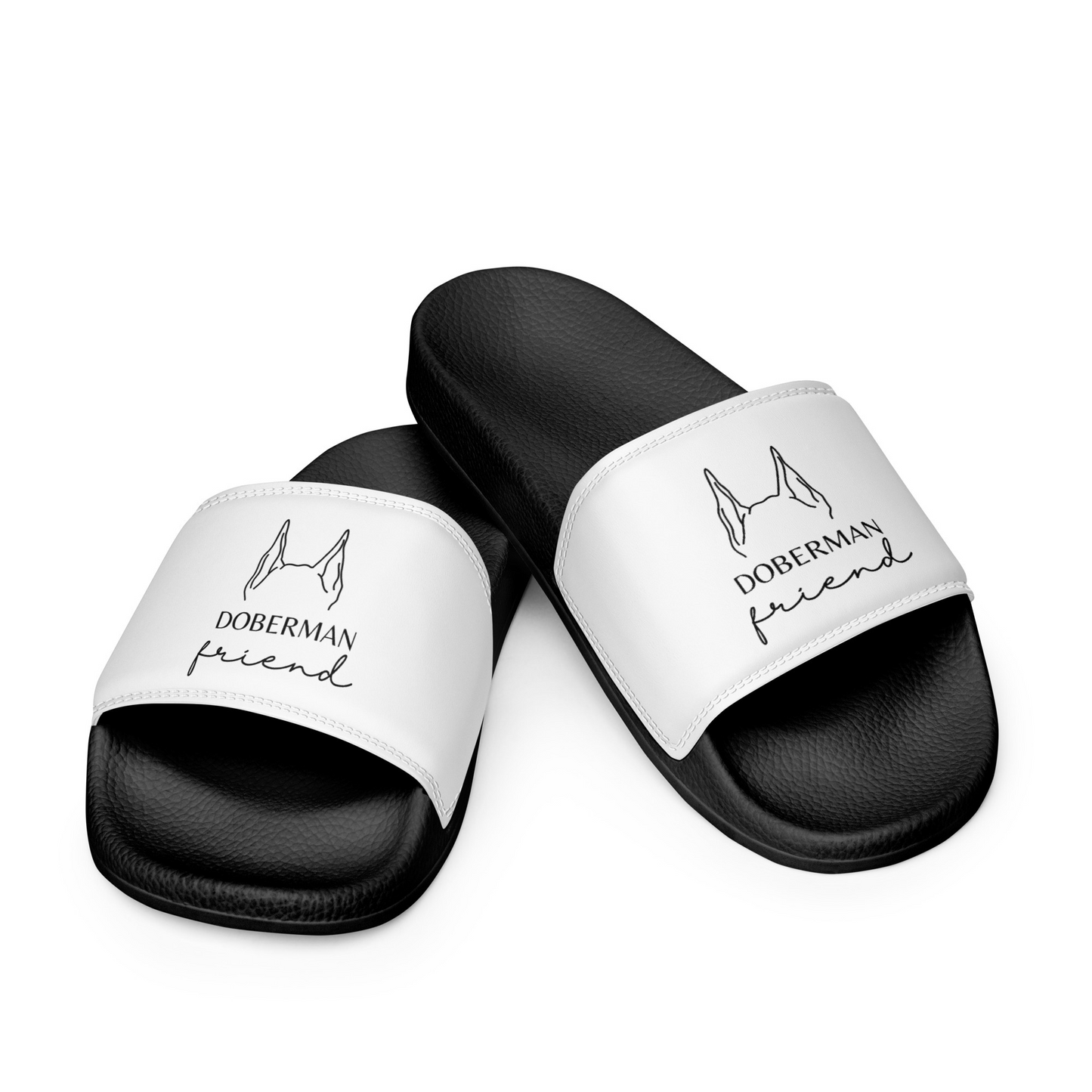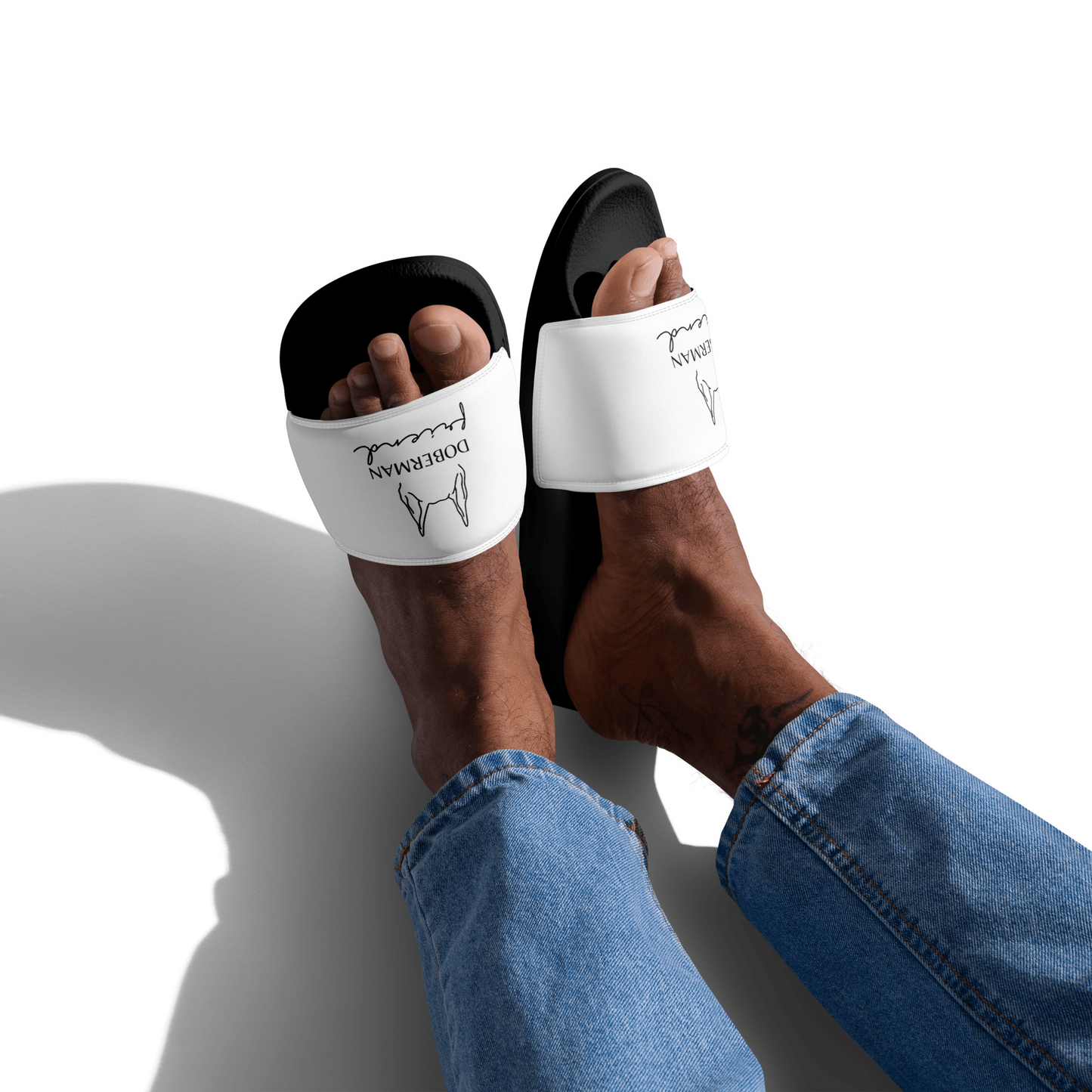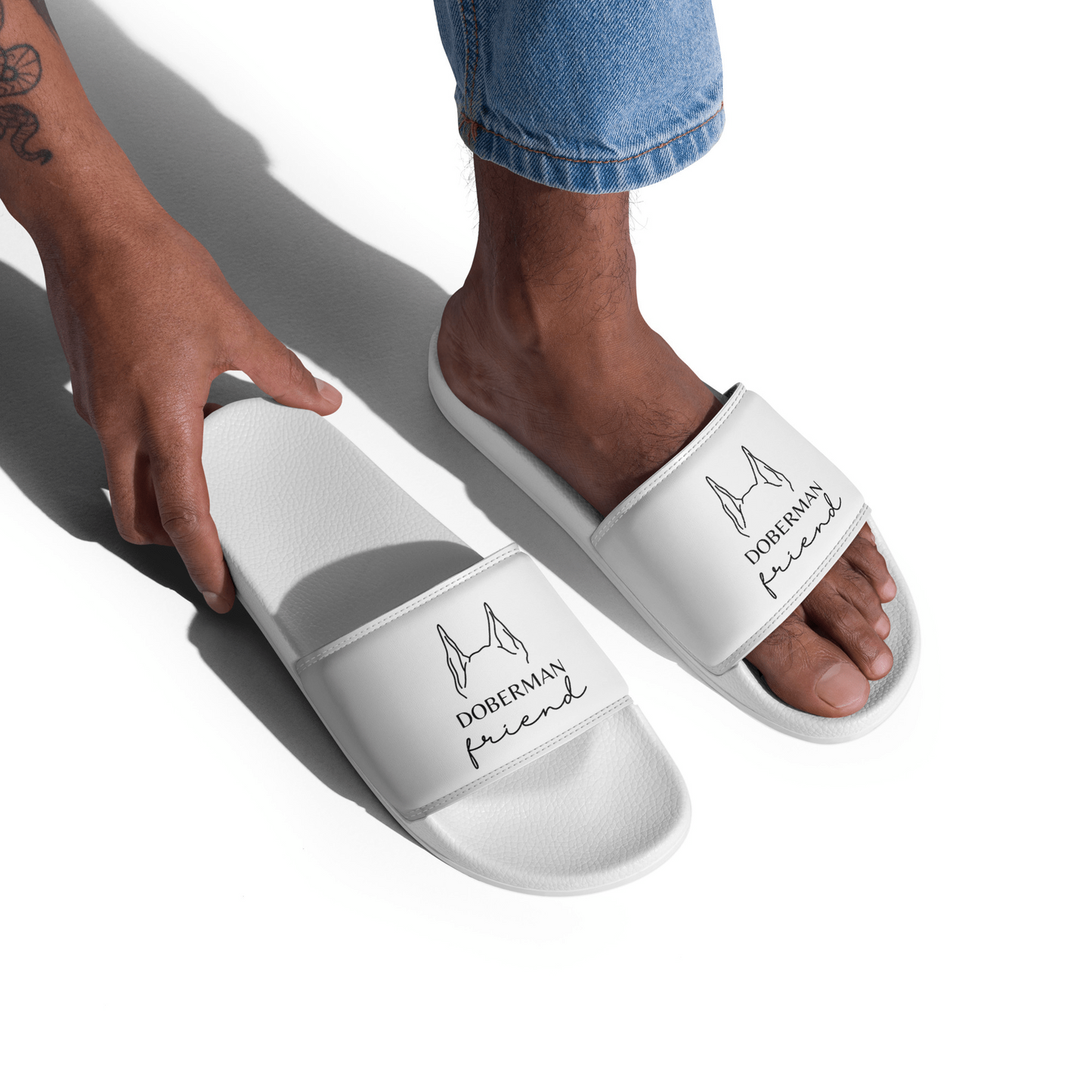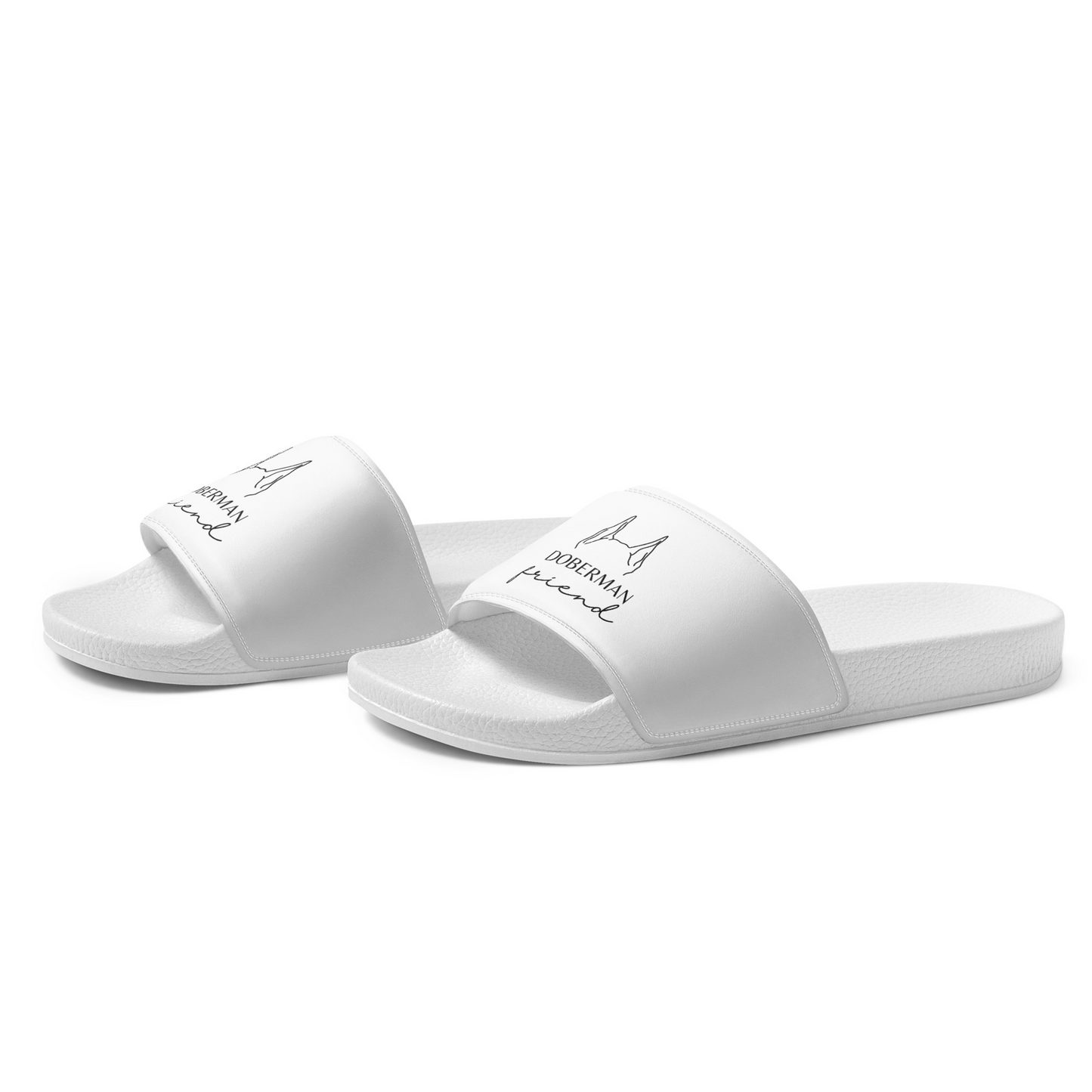 Men Slides Size Chart
Welcome to our exclusive Men's Slides Size Chart! We understand that finding the right fit for your slides is a combination of comfort and style. To help you make the best choice, we've created this comprehensive guide, ensuring that you can confidently navigate the world of slide sizes.
Having slides that fit perfectly can significantly enhance your overall experience. Whether you're leisurely strolling along the beach, lounging by the pool, or simply running errands on a casual day out, having well-fitting slides can make all the difference. Poorly fitting slides can lead to discomfort and hinder your ability to fully enjoy your activities.
Our size chart has been meticulously designed to provide you with accurate measurements and insightful tips to ensure that your slides fit flawlessly. We take into account various factors that contribute to the right fit, including length, width, and overall structure.
Here's how to effectively use our Men's Slides Size Chart:
Length Matters: Begin by measuring your foot from the back of your heel to the tip of your longest toe. This fundamental measurement will be your guide in determining your ideal slide length.
Width Considerations: Keep in mind that the width of your foot is equally significant. Different individuals have varying foot widths, so it's essential to consider both length and width for an impeccably comfortable fit.
Consult Our Chart: Utilize our size chart to match your foot length and width with the corresponding slide size. Our chart offers a comprehensive range of sizes to accommodate the diverse dimensions of feet.
Tips for the Perfect Fit: If you plan to wear slides with socks, keep that in mind while taking measurements. Wear the type of socks you intend to pair with the slides and ensure they fit comfortably together.
Size Chart: Always refer to the size chart provided by us. Different brands might have slight variations in sizing, so rely on the measurements provided to choose the right size.
Comfort Priority: Comfort should be your top priority. If you're in doubt about the size, it's better to go slightly larger rather than squeezing into a smaller size that might cause discomfort.
Remember that the ideal fit may vary depending on personal preference, foot shape, and any specific foot conditions. Taking the time to find the right size ensures that you'll be able to enjoy your slides to the fullest, whether you're lounging at home, hitting the beach, or running errands around town.
Elevate your casual footwear game today with the perfect fit—step into comfort and confidence with our meticulously designed slides.
Dog Ears Breed Chart-1
Dog Ears Breed Chart-2